HELP WITH AN ONLINE DONATION!
Give perspective & positive experiences for disadvantaged children & young people.
Sustainable help with a regular donation
Regular donations help us to plan better. Help monthly already with small amounts. You can choose the amount of your donation and the frequency of your donation in our donation form.
And that's great! You can even deduct the donation from your tax bill.
Your donation is tax deductible!
PLAY HANDBALL is registered as a non-profit organisation in Germany and South Africa. Therefore your donations to us (whether as a private person, association or company) are tax deductible. Donating, sponsoring and inheriting to PLAY HANDBALL has tax advantages.
If you donate via our online form, you will automatically receive a donation receipt. If you transfer directly to our account, please provide a complete address where we can send the donation receipt.
Donation account in Germany for international donations:
PLAY HANDBALL
Landessparkasse zu Oldenburg (LZO)
BIC:   SLZODE22XXX
IBAN: DE45 2805 0100 0090 9883 46
Account in South Africa for donations in ZAR:
PLAYHANDBALLZA
CAPITEC BANK
Account: 153 590 3781
Branch: 470010
BIC:    CABLZAJJ
IBAN: 1535903781470010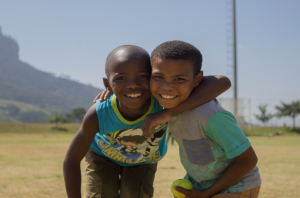 Give positive experiences & belonging
We enable handball afternoon programs at disadvantaged schools through training and volunteers.
We organise the Play Handball Super Cup, the first Handball & Education Tournament in South Africa, to raise awareness of social topics such as climate change & sustainability, equality & diversity, inclusion and enjoyment of sport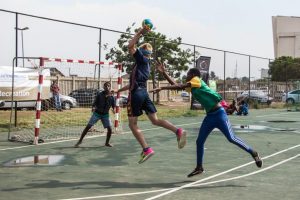 Finance sustainable sports structures & social growth
We advise and support local youth organisations and schools in building up their own sports structures such as teams and school leagues in order to ensure sustainable development.
We donate sports equipment to our local partners and provide opportunities for sports lessons with balls and goals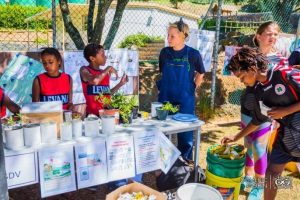 Promote education & personal development
We develop integrated training methods and game concepts consisting of handball specific basic elements and important social topics such as environmental protection. The sporting experience strengthens self-confidence, promotes social interaction and conveys sustainable values.
We provide training based on our sport for development approach to build capacity in local organisations.