Play Handball Volunteer Programme extends to Kenya. Volunteers go abroad, gain valuable intercultural experiences and help at the same time with handball in another country. After having facilitated workshops and the first Super Cup in Kenya last year, Play Handball is happy to welcome the first German Volunteers in Kenya from September 2019.
Play Handball has been supporting handball for development activities since 2017 in the East African Country. The organisation uses Handball as a tool to create learning experiences for the youth around important socio-political topics such as environmental awareness. In October 2018 the flagship project – the PLAY HANDBALL Super Cup – was replicated in Kenya, making it the first country outside South Africa to host such an event.
"We are so happy that we were able to strengthen our relationship with Youth Abroad in Kiel and finally manage to send volunteers to Kenya to support our partner projects in our country," says George Nange (Country Manager of Play Handball in Kenya), expressing his delight at the extension of the Play Handball Volunteer Programme to Kenya.
Sebastian Hirdes in Kenya from September
And it is well received. "We've got more requests than we thought," says Cathrin Hirsch, Volunteer Coordinator for Youth Abroad, who takes care of the placement of volunteers between the ages of 18 and 28. Sebastian Hirdes is currently preparing for his assignment. The 18-year-old from Heikendorf, in Germany, is one of three pioneers who will start their voluntary services in Kenya at the beginning of September. He has just graduated from high school, but has no concrete idea as to his future profession.
"In any case, something with people. When he heard about handball volunteering at school, he was immediately on fire. "That was exactly what I wanted to do," says the handball fan, who has played football himself so far. So the learning continues for him even after his A-levels. Now he reads books with basic handball exercises to prepare for his task in Kenya. "I'm not here to go on holiday, I really want to do something," he says.
Although handball is not unknown in East African Kenya, it is often linked to companies as a sport. "In disadvantaged areas and especially for children, access is difficult," says Nicola Scholl. That's why she's also interested in keeping handball as uncomplicated as possible. "We minimize the rules to a few rules like the circle you can't step into and the three steps," she explains.
"Zero waste tournaments" for more sustainability
Play Handball supports local partner organisations in disadvantaged areas through trainer workshops and the development of sporting activities. The volunteers train girls and boys in school sports and in the afternoon area. "The parents often lack the financial means or motivation to support their children," says Scholl.
In order to bring children of all skin colours and genders together, they and their helpers regularly organise tournaments in which the teams compete against each other not only in handball. At the same time, the organizers use the opportunity to raise awareness of issues such as sustainability. The "Zero Waste Tournaments" are about recycling and waste avoidance. "Many topics can be easily transported through sport," says Scholl, who is also praised for her commitment by DHB President Andreas Michelmann. "This project is outstanding," he says.
How Nicola Scholl started Play Handball to promote handball in Africa
Nicola Scholl has set herself the task of promoting handball in Africa. With the "Play Handball" initiative, she not only wants to introduce children and young people to the sport, but also focuses on equality and sustainability.
The idea of the woman from Oldenburg is exactly ten years old. As an intern, the 37-year-old worked on a sports development project in South Africa. "The sporting structures have a positive influence on the communities and the personal development of the children and young people there," says the former second league handball player (SC Greven), who also played for VfL Oldenburg and Borussia Dortmund.
In South Africa, football is considered a sport for black boys, girls usually play netball or hockey, white boys play rugby. Boundaries that Scholl would like to break down. From this experience and the fact that handball is hardly known in the country, the idea of "Play Handball" grew upon her return to Germany.
In 2012 Nicola Scholl was back in South Africa and started to build up the handball volunteer service. For four years now, German young people have been regularly coming to South Africa via the "Weltwärts" programme of the Federal Ministry for Economic Cooperation and Development (BMZ) in order to learn the language and culture and in return to help as handball coaches.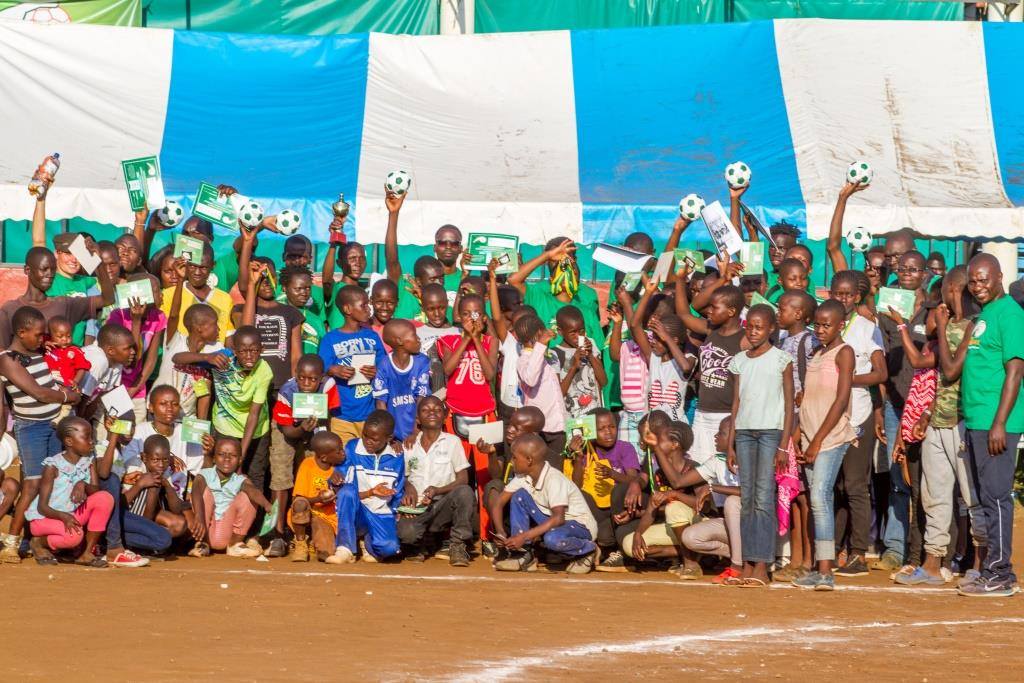 Source: Kieler Nachrichten, Merle Schaak, 04.07.2019, https://www.kn-online.de/Sport/Sportmix/Initiative-Play-Handball-So-foerdert-Nicola-Scholl-den-Handball-in-Afrika;
Translated by Play Handball Office South Africa