After a long preparation, it finally happened on the weekend, 26.11. – 28.11.2021: We started our new international encounter format in cooperation with Jugend im Ausland and the Handballverband Schleswig-Holstein.
The Trilateral Youth Coaches Exchange aims to promote and inspire young people as multipliers to use sport as an educational tool for sustainable development. The first meeting of the South African and Kenyan participants was about getting to know each other and developing a common vision, both among themselves and across countries. The fantastic weekend created a solid family structure for both the South African and Kenyan participants* and we are already looking forward to welcoming the German participants* in January as well.
Panfied from Kenya says "it was honestly an overwhelming feeling, meeting the coaches for the first time. What truly was my highlight for the weeks was the team building activities  and learning the apps on our tablets." And also Lina, a junior coach from South Africa enjoyed the Kick-Off Weekend in Cape Town: "The weekend was truly informative and being able to learn from different people is always an eye opener. Overall the weekend was great and wish we had more days ".
In the coming months, the young coaches will take part in virtual online meetings. The program consists of online workshops on the Sustainable Development Goals (SDGs) and sport, think tanks to collect ideas for future youth exchanges in sport, and practical phases in which participants work together in small transnational groups on ideas for training sessions, tournaments and/or activities. The participants are empowered and supported to implement actions on site in their home countries. In addition, the future handball development coaches introduce their home countries to the other participants and forge links beyond the project period. Club partnerships, further encounters and/ or visits are to be promoted.
At PlayHandball we envision to equip the youth with the tools to create a positive future for themselves and others with handball. Therefore, we are very excited for the upcoming weeks to work closely together with the young motivated coaches not only from three different countries, but also from different backgrounds and experiences with handball. It will be an exciting time and lot's to learn not only for the coaches, but as well for us as a team how we can improve our services for youth and handball development.
Our Kenyan participant Brian also wrote an article about the kick-off weekend: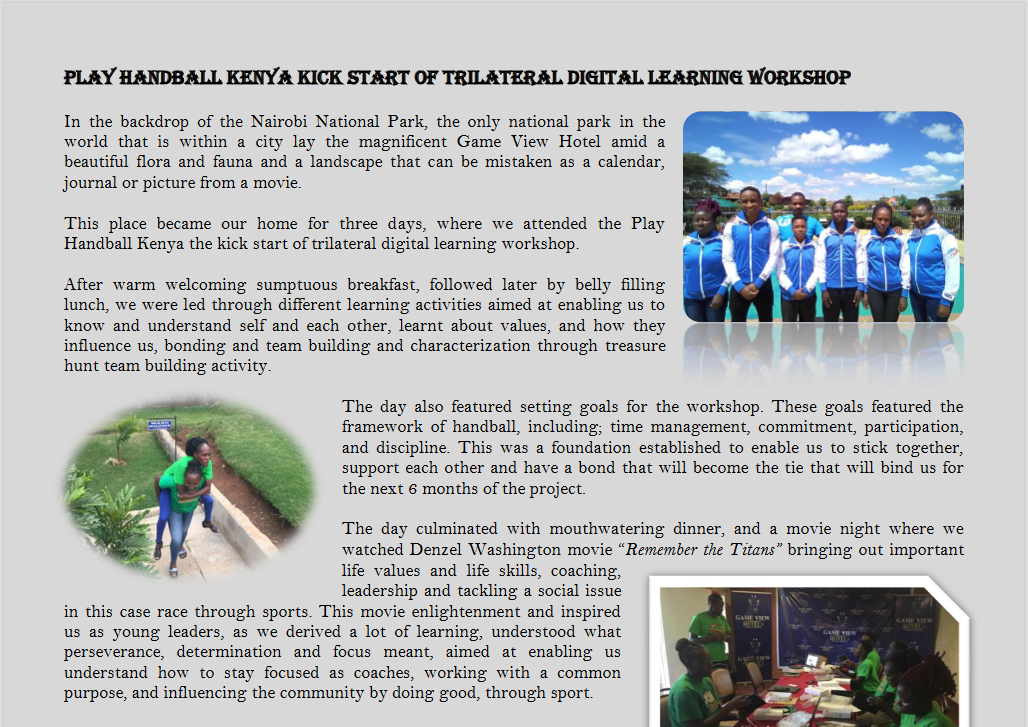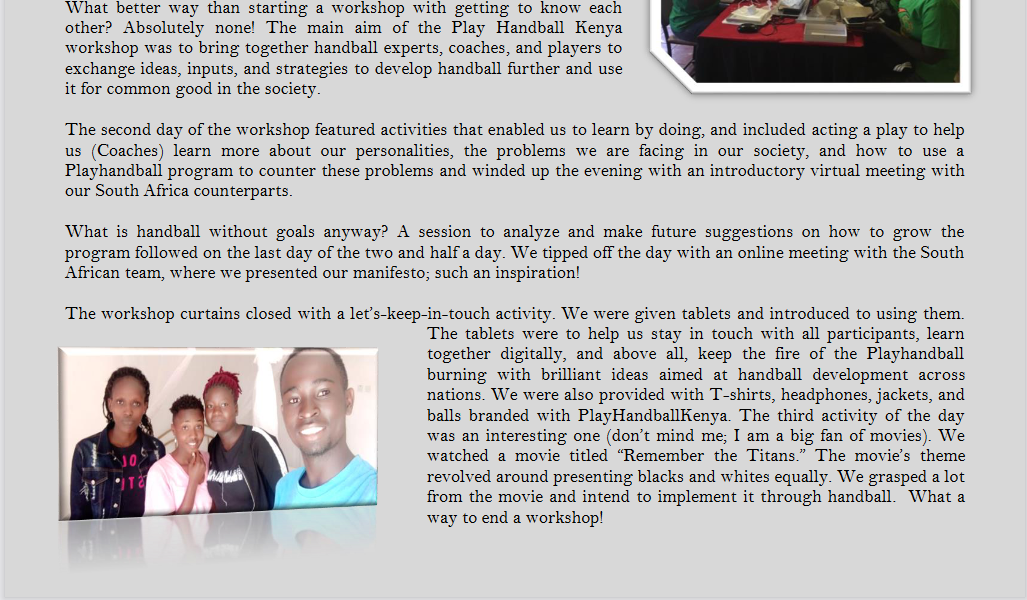 Your PlayHandball Team.